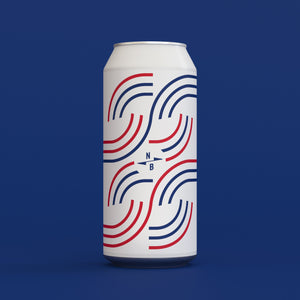 North Brewing Co - Springwell Pils - Pilsner 4.5% ABV 440ml Can 
Close your eyes and imagine for a second: you're here with us at our new home, Springwell. You're outside with your friends, music is playing, the sun is shining, you're drinking Springwell Pils fresh from the tank.
Springwell Pils is a crisp and refreshing Pilsner Beer. Brewed using German Pilsner Malt and Cara Gold it has a body with glimmering golden colour and light sweetness. A lengthy bottom fermentation gives Springwell Pils it's light, clean and fresh profile whilst a light dry hop of modern German Callista and noble Mittelfruh finishes the beer with delicate tart gooseberry, fresh herb and floral characteristics.
Vegan
Ingredients: 
Barley, Hops, Yeast, Water