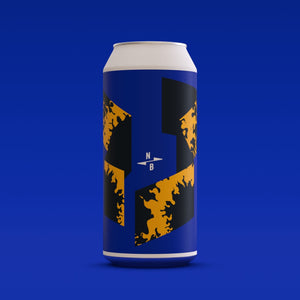 Heliocentric - New England IPA 6.4% ABV 440ml Can


This New England IPA packs a punch of flavour, showcasing the best and most innovative hops. A combination of extra pale malt, flaked oats, wheat, naked oats and chit build the smooth backbone.
We've used HBC 586, an experimental hop variety from Yakima Chief, and Cryo Pop™, to provide a sweet tropical base, building aromas of stone fruit, juicy pineapple, and herbal woody notes. On the cold side we have loaded the dry hop with even more HBC 586, a hefty dose of Idaho 7 and Citra to round out the tropical flavour grenade and balance with a zesty kick. This all ends with a beautifully refreshing dry finish, boosting these big-hitting flavours.
Ingredients:

Barley, Oats, Wheat, Yeast, Hops - Vegan